The Kandy to Colombo train is one of the most made trips in all of Sri Lanka. Let us show you how to make it one of the easiest too!
Necessary Spacing
We recommend travelling 2nd class on the Kandy to Colombo train. Pre-book your tickets here!
1st class isn't really necessary unless you are desperate for A/C.
The trains leaving at 8am, 1.10pm and 3pm are the best in our opinion – they run daily, have the shortest journey times and they arrive in Colombo during daylight hours.
---
Our Experience On The Kandy To Colombo Train
Sri Lanka is famous for its beautiful train journeys, and the views on the Kandy to Colombo train trip are definitely worth the hype!
In our opinion, the train is the best way to get from Kandy to Colombo. I will outline the other ways at the bottom of the post too!
Read More: Choosing The Best Sri Lankan Safari
---
Timetable For The Kandy To Colombo Train
| | | | | |
| --- | --- | --- | --- | --- |
| Departure Time | Arrival time | Duration | Frequency | Available Classes |
| 04.30 | 07:12 | 2hrs 42 | Daily | 2/3 |
| 05:00 | 08:07 | 3hrs 7 | Not on Sunday | 2/3 |
| 06:15 | 08:50 | 2hrs 35 | Daily | 1/2/3 |
| 06:20 | 09:40 | 3hrs 20 | Daily | 2/3 |
| 08:00 | 10:46 | 2hrs 46 | Daily | 2/3 |
| 10:40 | 14:05 | 3hrs 25 | Daily | 2/3 |
| 13:10 | 15:47 | 2hrs 37 | Daily | 1/2/3 |
| 15:00 | 17:36 | 2hrs 36 | Daily | 1/2/3 |
| 15:25 | 18:41 | 3hrs 16 | Not on weekends | 1/2/3 |
| 16:00 | 18:57 | 2hrs 57 | Daily | 1/2/3 |
The Kandy To Colombo Train Time Table
This is subject to change so make sure you check out the official Sri Lankan train timetable here.
Location
The Kandy train station is in the middle of Kandy City (I've never thought of Kandy as a city but that's what it's called).
It's extremely easy to get to from all over Kandy but make sure to use the PickMe app (google – apple) to get local prices on transport from your hotel.
Read More: The Best 5 Star Hotels In Kandy – Why Not Pamper Yourself Before The Train!?
Ticket Prices and Classes
Trains in Sri Lanka have 3 different classes and the Kandy to Colombo train is no different.
I recommend going second class as it's the best of both worlds and I'm cheap but 1st class is still insanely affordable for the duration of the journey so I also recommend 1st.
I don't really recommend third class as the saving over second class is minimal and these carriages will be a lot busier and the chance of not getting a seat is higher (and this is not a great experience, trust me).
I have given all costs as an estimate as this depends on the train you are getting, whether you are guaranteeing a seat, whether the 1st class has AC, the speed of the train, the comfort of the train and etc…
As a rule of thumb, the price roughly doubles each class.
Read More: Going To Nuwara Eliya From Ella? Check Out Our Guide Here
1st Class
500Rs – 1000Rs
In first-class you will get decent sized seats with a cloth padded finish which is the least sweaty and most comfortable of the classes (obviously)
There is luggage storage above every seat, big enough to comfortably hold the biggest of aeroplane luggage. We travelled with 2 large suitcases and smaller bags and it wasn't an issue at all.
There are screens that show local TV as well as air conditioning for the entire trip. 1st class also has 2 pretty decent western-style flush toilets.
The windows don't open but don't worry about missing being able to hang out the train like some nutter (we did it so no judgement). The doors on every carriage are open so you can have all the fun you want by walking literally less than 10 meters.
Just be careful when you do (goes without saying).
2nd Class
250Rs – 300Rs
The second class is where we usually sit. Mostly because we are cheapskates (first class really is affordable).
You get a plastic padded seat (imagine a leather seat with cushion, I can't imagine it is leather though) and these seats are more than adequate we believe.
The luggage storage is the same as first-class with overhead storage enough to hold the largest of bags. I think this is one of the most worried about subjects as people with lots of luggage tend to get taxis. Don't worry! The trains in Sri Lanka will hold your bags.
The windows open as there is no air conditioning but there are rotating fans in every carriage.
Each carriage has 2 toilets, one at each end and in our experience, they have a seat so you will not have to squat. I have read that in the 2nd and 3rd classes they can have squat toilets.
Read More: How To Visit Lovers Leap Waterfall In Nuwara Eliya
3rd Class
140Rs – 200Rs
The third class cabins are quite similar to the 2nd class but with wooden seats.
The windows can still open and each cabin has toilets. Expect these cabins to be a lot busier, however, as the local Sri Lankan people get these seats in vast numbers due to the insanely affordable price.
The storage is, again, very good but with the added quantity of people, if you have any bags with you, I recommend going with second class or above.
Duration Of The Kandy To Colombo Train
The distance on the Kandy to Colombo train is 120km. The duration varies from just under 3 hours for the early morning commuter trains to 3 and half hours for the slower stopper trains.
I don't recommend getting the early morning trains as they tend to be packed with commuters. If you do need to get an early train, get a first-class ticket to ensure you get a seat.
---
Book your favourite hotel here

Where will you go?
---
Useful Tips For The Kandy To Colombo Train
Food and Drink
Remember to buy a decent amount of water before boarding the train as you don't want to run out during the trip. If you are not going first-class it can get warm and there's nothing worse than needing a drink in a hot environment and not having one.
There are vendors that make their way through the train but they are not as frequent as you may think so don't count on them.
The same goes for food. There are vendors but getting something fresh before you go on is definitely recommended.
Boarding The Kandy To Colombo Train
You might have read some stories and seen videos of people having to push and shove their way onto the trains in Sri Lanka. Well, this isn't always the case.
If you have gone for a midday train and not one of the commuter trains then you will not have to force your way onto the carriage and hope to god you get a seat. It will be a much more simple affair.
If you have gone for an early morning commuter train then definitely be prepared before the train arrives as it may be quite busy and a 3-hour train journey with no seat is not the best (just don't go early if you can help it).
Pictures Out The Door
You will surely have seen the thousands of quintessential pictures of travellers hanging out of the doors in the Sri Lankan hills. Well, I would be lying to say we hadn't also done this.
The doors are open throughout the journey and you can get a quite spectacular feeling watching the scenery go by an open train door.
The best way to picture this is by having one person at one end of the carriage and the other person at the other end. Then all you have to wait for is a good right bend to get the whole train in the shot too.
Make sure you sit on the left-hand side of the train, facing forward, for the best views.
As always, be careful and don't do anything stupid.
Trust The Station Staff
We were told that the train would be arriving on platform 3 but literally, every single person, including locals, were waiting on platform 2.
this made us second guess that we were in the wrong place, so we asked again. Platform 3 they said. When the train finally came, about 100 people swarmed over to the correct platform.
Check Departure Time
Some of the trains arrive much earlier than they leave so make sure you are not getting there 2 hours before the train leaves. Nobody wants to be sat around wasting time!
Read More: Travelling From Galle To Colombo: Train Guide
Other Ways To Get From Kandy To Colombo
Taxi
Download the PickMe app if you haven't already (if you don't, this trip is going to be extremely expensive).
The trip will take around 4 hours to over 5 hours depending on the traffic and is going to cost from £20 – £40 depending on the type of vehicle.
We did this trip in a little car that was air-conditioned and it was perfectly pleasant.
I think the train is the better option as the price is not even close to what a taxi will cost you.
Read More: The Ultimate Guide To Whale Watching In Mirissa
Bus
I will always prefer the train over the bus for this particular route as the duration is similar but the train is more comfortable in my opinion.
There are two bus options when travelling from Kandy to Colombo Fort. The luxury a/c bus and the standard bus.
The luxury bus can be found at the Kandy – Colombo Intercity Bus Station. The journey will cost upwards of 400Rs but you will get air conditioning and more space than the normal bus.
This is not a bad option but the train has better views and is a similar price, if not cheaper.
The standard bus can be caught from the Goods Shed Bus Stop and will cost around 150 – 200Rs. I genuinely believe that this is the worst option as a second class ticket on the train is a similar price but you get more space, better views and a better trip all around.
Read More: Everything You Need To Know About Beruwala Beach!
---
---
Top Things To Do In Colombo
The Lotus Tower
Completed in 2019, this is the tallest building in Sri Lanka and is seen as one of the symbolic landmarks of the country. Visitors can make their way to the top of the tower to get the best views possible of Colombo city.
The tower has all sorts of amazing things inside, like a shopping mall and a luxurious rotating restaurant. It's definitely worth checking out.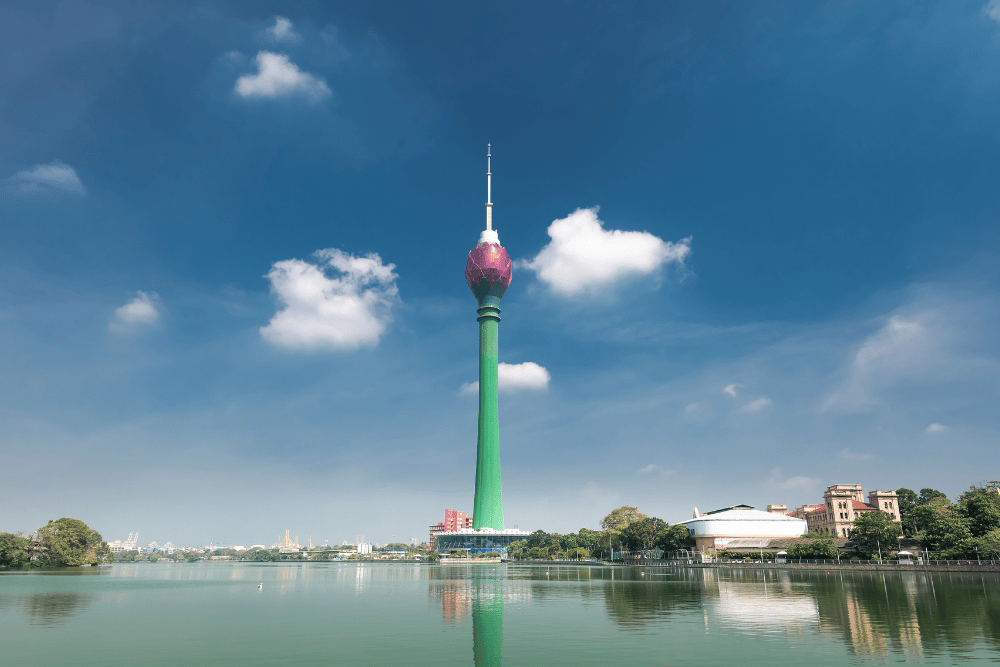 National Museum of Sri Lanka
If you're a history buff then this is the place to be. Like all national museums, you'll take a look thousands of years into the past at how the country became what it is today.
National Museum of Natural History
After finding out about human history over the millennia, why not discover the natural history of Sri Lanka? It's right next door so you won't have to travel very far!
Gangaramaya Temple
If temples are your thing then the Gangaramaya Buddhist temple is a must-visit whilst in Colombo.
Read More: Now Travel From Colombo To Hikkaduwa + See The Turtles!
The Red Mosque
Just like the Gangaramaya Temple above, this is a must-visit when staying in Colombo if you are into historical temples. The Red Mosque really is something to behold.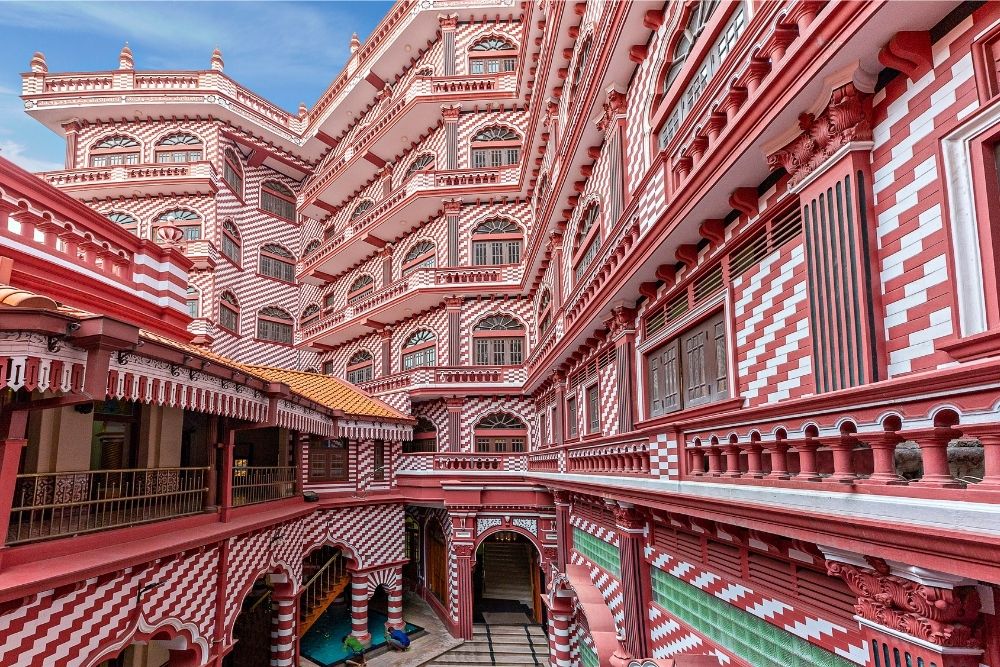 This is only a very short list of things to see and do in Colombo, make sure you check out this website for a much more comprehensive list.
Read More: Backpacking Sri Lanka On A Budget
Frequently Asked Questions
What Time Is The Kandy To Colombo Train?
For the most up to date train times check out this website.
What Class Should I Get On The Kandy To Colombo Train?
We recommend getting 2nd class as this has everything you need and a decent amount of space. 1st class is still affordable and if you would like A/C then this is the class to get. We do not recommend 3rd class.
What Are The Main Tips For The Kandy To Colombo Train?
Take water and food with you. Make sure you get a midday train and not a commuter train and sit on the left side of the train facing forward for the best views.
How Long Is The Kandy To Colombo Train?
Depending on the train, but anywhere from just under 3 to 3 and a half hours.
---
I hope this article has been helpful but if you have any suggestions to improve the information provided, please let us know in the comments section below. Also, let us know if we helped you at all with your Kandy to Colombo train journey!
---