Is travelling a hobby? There are so many reasons why people travel the world. Find out if it's a lifestyle or maybe just a hobby people do on the side.

Jade and I have been travelling for over 3 years now. This includes long stints in China and Australia but the fact that we were in a far away country remained the same.
Very soon we will be taking another huge step, we won't have access to a home base anywhere in the world. We will be travelling full time with all of our possessions.
This got me thinking.
Is Travelling A Hobby At All?
I understand that we are in a minority, most people travel when they have a holiday from work or just whenever they have the time. You only have to look at the other top posts in google for 'is travelling a hobby?' and you will see that the general consensus is that it is.
On the other hand, full-time travellers are growing at a phenomenal rate. You would be very surprised about the number of people we meet that are years into a 'sabbatical'.
The more you research and read, the more you realise that the opportunities to travel full time are actually quite numerous. The entire digital community can work remotely straight off the bat, and that's just the start.
I'm writing this from a desk in a coliving complex in Bali. There are 8 rooms in this particular complex and you will be astounded at the jobs we have seen people do here.
There are some obvious ones;
Software Engineers
Digital Marketers
Website Developers
Bloggers
Translators
Online English Teachers
Then there are some more obscure ones;
Film Producer
Fashion Designer
Civil Engineer
Online Casino Customer Service
Life Coach
Artists
Game Developer
Companies don't want to pay rent for big offices anymore and, with internet speeds across the world increasing at an alarming rate, they no longer have to. Soon you will be able to do basically any job from anywhere in the world, as long as you have a laptop and internet.
The people I am meeting all around me travel full time, they never stop. They don't have a house back home, they don't take leave to go to the beach, they don't lose days if they want to go skiing for a month or two. They get on a plane, rent some accommodation and do what they want.
So, what I want to know is, is travelling a hobby when it's your entire life? Is travelling full-time becoming something that everyone can quite easily achieve?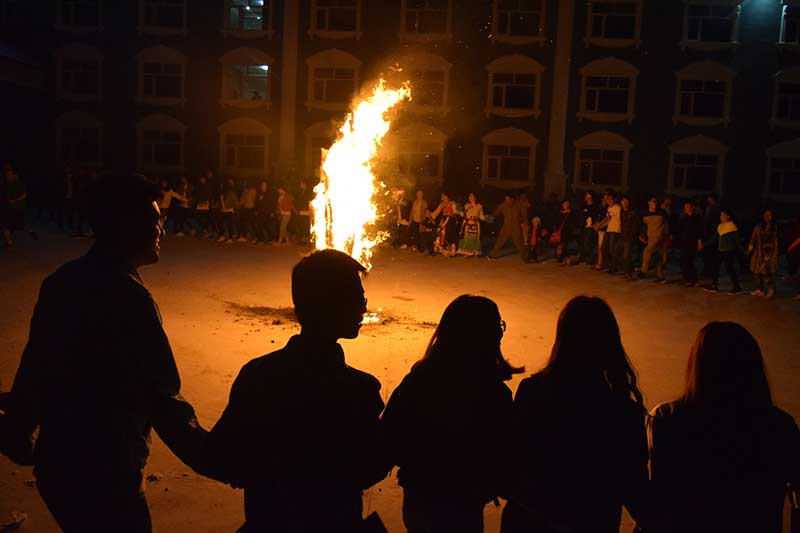 ---
Book your favourite hotel here

Where will you go?
---
Is Travelling a Hobby? Yes.
Let's have a look at the many arguments saying that travelling is a hobby. After all, a hobby is defined as something we do in our spare time.
Definition: Hobby – an activity done regularly in one's leisure time for pleasure.
Travelling In Your Spare Time
By far, most people who travel do it in their spare time. This doesn't just include from the airport and back. This includes every book, website and minute of research you do when planning your next trip. It includes everything you buy, all the people you talk to and all the tours you arrange.
The entire process of booking a trip until you unpack is addictive to so many and why wouldn't it be? For so many people it's the thing they look forward to when they work long hours for the majority of the year.
Travelling To Another Hobby
This one goes without saying, if you are travelling from one place to another because of a hobby you already have, then travelling is part of your hobby.
For example, if you are really into comics then there are Comicon events all over the world. If you travel the world in order to go to these events then this is a part of your comic hobby.
Travelling For Another Hobby
If you are massively into history then you may find yourself travelling to experience and learn about history in different cultures and countries. It really starts to ask the question though, is travelling part of your hobby?
Or is it simply a byproduct?
Benefits of Travelling As A Hobby
The benefits of travelling as a hobby may outweigh the negatives for a lot of people. Firstly, starting a family is so much easier if you have a home base to go back to.
Every family that I have read about, that travel a crazy amount, has a home base that they can go back to. I think as soon as you children then it becomes significantly harder to travel full time.
You'll see your family and friends much more. You won't be missing weddings, births and big events back at home. We have already missed 3 weddings and our nephew is growing up without us. It can be very difficult for some people not to have that stability, of close friends and family, in their life.
There are some industries and jobs that simply cannot become remote, if you are set on becoming a firefighter or a carpenter then you won't be able to do that whilst travelling full time. Staying at home and travelling as a hobby in your spare time is the only option available.
Negatives of Travelling As A Hobby
Travelling comes at a cost. If you start going three or four times a year, then you'll notice the financial commitment you have to your new hobby.
Some people argue that you don't really experience a country or culture if you don't go for a considerable amount of time. If you are going for a week or two then you may not actually experience the small differences that can really enlighten you to a different kind of people or land.
This is completely subjective though, if you travel because you want to lie on a beach then who cares about the small intricacies, slap on the sun cream and soak up some rays!
Is Travelling A Hobby? No
The following scenarios are situations which travelling can be considered to no longer be a hobby.
Working Remotely
I really do believe that the world is changing and that industries are becoming more and more willing to accept people working remotely. If you can get a job you enjoy and travel the world all the time then why the hell not!
Is travelling a hobby when it's full time though?
This is a difficult question. People say that it becomes a lifestyle after a certain amount of time doing it. At the same time, if I play video games 12 hours a day every day, is playing video games suddenly my lifestyle and no longer just a hobby?
Working remotely gives you access to a much larger amount of time to travel but it may still just be a hobby that you do more often.
Benefits of Travelling As A Lifestyle
You will see and experience so much more than you ever would travelling in your spare time. You will get a much better appreciation for a country's people and culture as you will spend a lot more time there.
If you are the sort of person that gets bored easily in your job, then this is the lifestyle for you. Your job is suddenly the secondary part of your life, it's not the be-all and end all of your weeks. Yes, you will still have a job and still work as many hours but each day can be spent doing something different and waking up in a new place.
Negatives of Travelling As A Lifestyle
The world is not quite 100% ready to embrace remote working and permanent travel.
Let's say for example that you;
Become a remote customer service agent and you explore the world with your laptop and for some reason, you lose your job.
You travel for a while with your laptop in hand and you decide that the travelling life isn't for you.
You come back home and try to get a job in an office, or equivalent. Employers still don't like to employ people who don't have a stable location history.
They may not want to employ someone who has a tendency to jump on a plane and disappear for months at a time. It is a risk to employ someone who might get the travel bug again and disappear.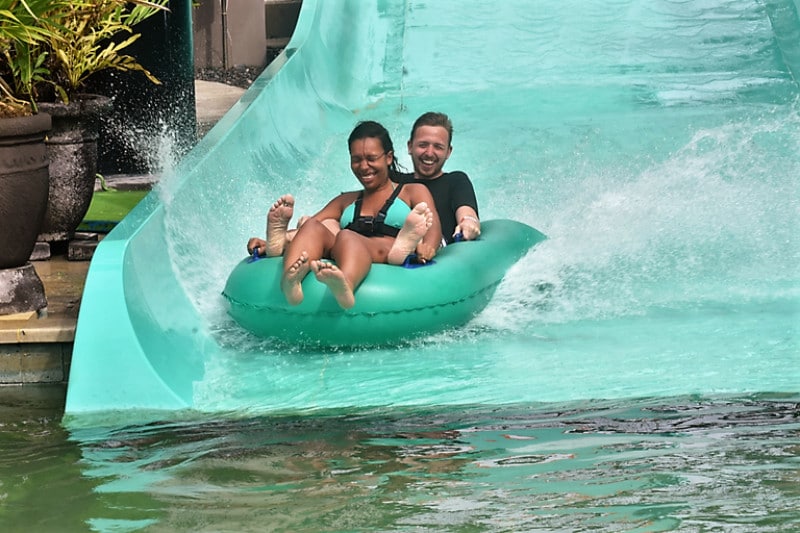 Is Travelling Escapism?
It completely depends! For me sure it is. Do I want to go home right now and get a 9-5 job in an office? Do I want to settle down, buy a house and have a family? No, I don't. And the longer I am travelling and am not in the UK the less I think about it.
---
Book your favourite hotel here

Where will you go?
---
Does it mean I never want to do those things? Hell no. Just not right now.
I think if you travel as more of a hobby it's slightly harder to know – are you travelling to get away or are you travelling because you just love it? For me, it's both.
What Should You Do?
Travelling is such a personal experience. Everybody does it for different reasons and everyone puts a different amount of their time into it.
I'm a big believer in not taking notice of inspirational videos that make you feel like you are wasting your life behind a screen or career. Many of my friends just aren't interested in seeing the world. They want stability and a family.
However, if you are reading this then the chances are you're not that way inclined.
There are so many ways in which to explore. My sister works for Doctors Without Borders and has been to Rwanda and Macedonia with her work. She's walked with great apes and stared into volcanoes. All this whilst advancing her career and future prospects.
There is literally no right way to travel!
Think about what you want to get out of it. Think about how much you are willing to sacrifice; financially, socially and time. Then start researching exactly how you can make it happen.
Why You Should Travel
This is a much more important question than people think. If you're looking for inspiration then type travel inspiration into google and have some fun listening and reading why it's the best thing you can ever do.
I have even read certain opinions that suggest that it is our responsibility to travel, it's not my opinion but it's out there.
My biggest piece of advice would be to not listen to these people, you don't need to be told to travel. Researching the best locations, the best things to do or a brilliant itinerary are really good things to look into, but listening to someone politely saying your life is rubbish if you don't climb a mountain is unhealthy. It might cause you to make a rash decision without really thinking about it.
I am going to list some great reasons why you should travel, and they might not be ones you have heard before.
Fun
Do you like; sunbathing on a beach, clambering through ancient ruins, buying food from a cart, walking on white sand, or trekking in the mountains?
Travelling gives you opportunities to do any of these things. Not many of us come from a country where you can do everything without crossing the border, the UK is definitely not one of those places. If you want to try things that you can't back home then travelling is the only way.
Make A Change
Many people are happy in their normal office job, and friends of mine have no aspiration to travel whatsoever. However, if you are sitting there, day in and day out, waiting for the clock to strike 5:30, if you're the type of person who constantly puts a meme up on Friday about how happy you are it's the weekend, then maybe you need to make a change.
It might not necessarily be travelling, you may just need to change your job. But it's something to consider if you feel like you're in a rut and need something to spice up your life.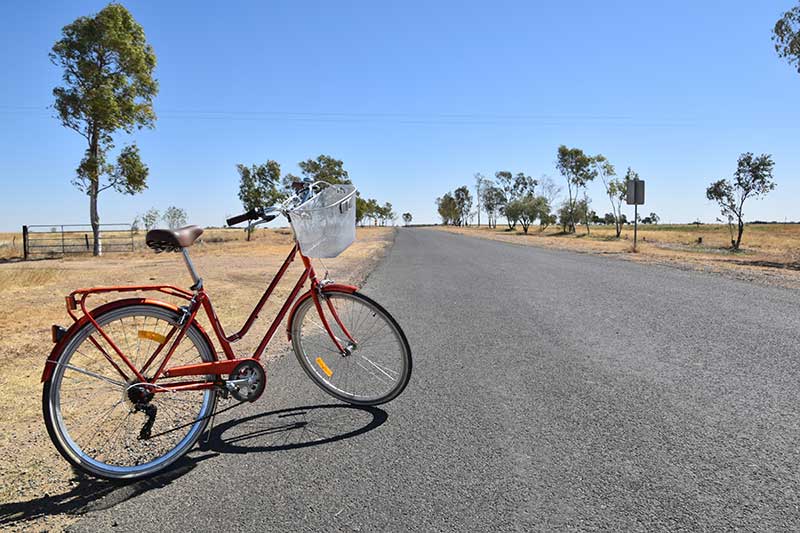 Because You Want To
Do you want to travel? Do you feel the need to get out and explore different cultures, change your opinions of the world and experience something else? Then just do it. I have given so many avenues for you to be able to.
Work hard and save money to travel in your spare time.
Get a job working remotely and travel full time.
Start your own business in the digital sector and work from your laptop.
Teach English in a foreign country and use that country as a hub to travel.
You don't need a degree or an education to do any of those things. We heard someone talking about how he sells vintage shoes on his website, use your interests and find a way.
What NOT To Do
If you decide that long-term travel is for you, plan the hell out of it. You have the rest of your life to make the most out of your decision but if you don't plan it well then you'll be back home before you can blink.
I have seen grown adults not be able to cope with the culture shock of moving to certain countries. Find out what you will be expecting in the places you want to see. If you are someone who may get homesick or struggle with too much change, then going to a country that has a welcoming tourist atmosphere, like Thailand, would be better than China.
If you don't research and plan then you run the risk of hating your first experience and never travelling again.
My Personal Opinion
I have gone on quite a tangent whilst writing this post. Hopefully, I have been able to make you realise that it really doesn't matter if travelling is a hobby or not. I was very surprised by the number of people searching for that very question.
---
If I had to answer then I would say that it depends on why you are travelling, for example; work or pleasure. I also think that, if you travel full time then this has then become your lifestyle, travelling is still your hobby but it's a major part of your life.
Frequently Asked Questions
Should I Travel?
If you want to travel and you have the opportunity to travel then yes.
Is Travelling a Hobby?
I think travelling is a hobby, it can also be a lifestyle depending on how much of your time is spent travelling but it is always a hobby if you are doing it for pleasure. If you are doing it for work-related reasons then it travelling is just a byproduct of your job.
How can I travel Full Time?
Find yourself a job that you can work remotely, do digital contract work, start a business you can control online, work abroad and travel whilst you work. You could even start a travel blog… I don't recommend it.
---
Is travelling a hobby? Is travelling a lifestyle? Who cares? Do what you want and enjoy every second of it!
---
Click on the image below to repin this post!