The very best June holiday destinations are those that won't be packed with tourists, won't be sweltering hot and most likely won't be a place you've been before! Pick your perfect June holiday and enjoy it before those pesky school holidays dawn and your peace and quiet is gone!
We've had some help from a group of travel bloggers to select the best places to visit in June.
It doesn't matter whether you're currently in London or Sydney – you'll easily be able to reach some of these great holiday destinations before the month is over, and there's plenty to see and do in every one!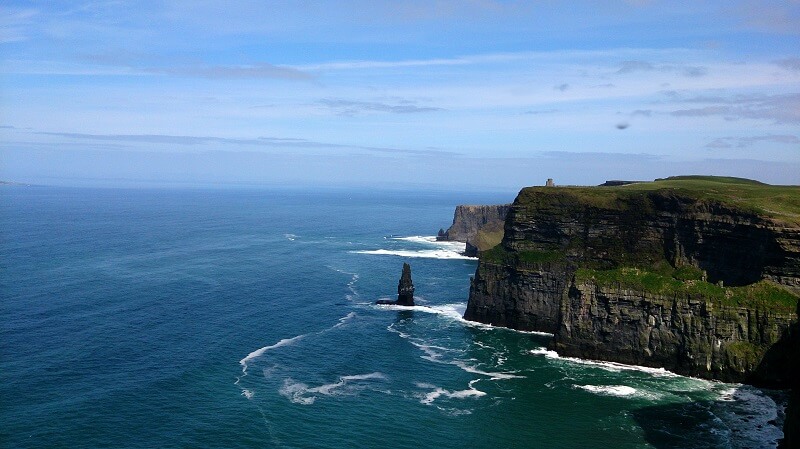 The Best June Holiday Destinations In 2023
June is definitely an underrated time of the year to travel. Most people seem to either travel at the height of summer or winter, which means June can often be the perfect shoulder season.
You'll likely be treated to fewer crowds, cheaper accommodation and beautiful weather! Plan a holiday in June to one of the destinations we have recommended below and you won't regret it.
In this post, you'll find cities, regions and whole countries that we think are perfect to visit in June.
Click on any of the names in the drop-down menu and read about anything that takes your fancy. Or, start at the beginning and be inspired for your next vacation in June!
---
Bansko – A Social Nomad
Bansko is Bulgaria's largest ski resort and is just two hours from the capital city, Sofia. It's a picturesque mountain town that, in June, is missing all the ski tourists who flock here from December until April.
Bansko is located on the edge of the Pirin Mountain National Park – there are short, long and multi-day hikes between mountain huts – although you can also drive to Vihren Hut.
The town has regular mountain biking activities and some superb trails. There are dune buggy trips in the foothills, jeep safari and quad bikes trips available too. When all that exercise gets too much there are hot spring pools in the forest if you like au naturel or gorgeous pools on the outskirts of town. Click here to buy tickets to a local thermal pool.
June marks the start of the festival season and while the weather hits a balmy 25-30 degrees during the day you can check out a variety of music, ballet and entertainment in the town square. It is, however, all low key and free. You can take a leisurely walking tour around the city to get to know your surroundings. Get your tickets here.
Top your days off with great fresh local food in Bansko's mehanas (restaurants), where a meal can set you back just 2 Euros and wash it down with an equally cheap beer and you'll understand why this mountain town is one of the best June holiday destinations.
See more from A Social Nomad on Twitter and Facebook!
---
Where To Stay In Bansko
Complimentary breakfast, indoor pool + spa, massage services available
Click here to check prices and room availability!
---
Route 66 (USA)
Route 66 is not exactly a specific destination, but it is probably the best-known and most famous road in the world. A journey along Route 66 will take you through 8 U.S. states and spans almost 2,500 miles between Illinois and California!
Although Route 66 was officially decommissioned as a highway in 1985, it has remained a popular historic driving route in the United States ever since. You'll come across major cities, small towns, quirky roadside attractions, 1950's era diners, and beautiful landscapes.
Route 66 can be driven at any time, but most people drive Route 66 between early May and late September as this is a time with ideal weather conditions and most of the attractions are open along the route.
We think June is a particularly good time in terms of weather. To plan your own Route 66 trip, we recommend checking out our route 66 road trip guide and itinerary. Are you ready to "get your kicks" on Route 66?!
See more from Independent Travel Cats on Instagram and Facebook!
---
Where To Stay In California
Click here to check prices and room availability!
---
Nantes – Secret Moona
Located on the edge of Brittany, Nantes is a vibrant city with lots of parks, green spaces and good architectural heritage. Whether you are into history, art or food, you will be amazed by the abundance of things to do and see in Nantes.
From the stunning chateau once home to the Dukes of Brittany, to the emblematic giant mechanical elephant of the Machines de l'Ile, Nantes is a city that caters for all.
Embark on a cruise to discover the estuary art trail or the diversity of landscapes along the Loire or Erdre River. Alternatively, even better, head over to Tour Bretagne for a spectacular view of Nantes for just 1€!
On top of its artistic offerings, Nantes is a food city with numerous restaurants and markets to please your palate. Nantes is perfect in spring, but summer is when the city comes to life. It's one of the best June holiday destinations, mainly because it's less crowded compared to July and August.
Each summer, the cultural project Le Voyage à Nantes invites artists from all around the world to showcase their creativity. So there will be something for everyone; adults or children, travelling solo or with children.
A city pass is a helpful way to explore a new location. You can buy a pass for 24, 48 or 72 hours and it gives you access to the public transport system, plus attractions, museums and more. You'll also be able to grab a discount on some of the local gift shops! Click here to buy yours now.
See more from Secret Moona at Facebook and Instagram!
---
Where To Stay In Nantes
Great location, bar on-site, breakfast available, good transport links
Click here to check prices and room availability!
---
Ireland – Gypsy With A Day Job
Ireland is one of those places where you just can't go wrong, but it's one of the best June holiday destinations. Most of the chill will be gone, and everything will be luscious green. There will be more days of brilliant sunshine, and the summer holidays will not be quite in full swing. Crowds will be smaller.
Driving along the Wild Atlantic Way, skirting the coast in counties Mayo, Galway, Clare and Kerry, could be the trip of a lifetime. Standing on the rugged cliffs, digging your toes into the sand of the Blue Flag Beaches, watching the sun set over the Atlantic…even in the warmer weather, you may still get goosebumps. Click here to get your full day sightseeing tour tickets.
Exploring the plethora of castles, relics and ruins, along this incredible route adds a sense of mystery, wonder. Chatting with local craftsmen as they work, and fishermen bringing in their catch, uncovers a slower, happier way of life. Stopping by a pub for a hearty dinner and a pint with the friendliest locals ever, stirs feelings of being at home.
As dusk comes, accordions, pipes and fiddles will fill the air, the traditional music making every heart pump, touching every soul. You will know there is no better place to be on a warm June evening.
See more from Gypsy With A Day Job on Facebook and Instagram!
---
Where To Stay Along The Wild Atlantic Way
Breakfast included, restaurant on-site, stunning views, traditional pub accommodation
Click here to check prices and room availability!
---
Kawasan Falls, Philippines – Gamin Traveler
One of the best June holiday destinations for us is Kawasan Falls. It's one of the most popular waterfalls located in Cebu, in a small town called Badian.
They are ultra famous on Instagram and it´s a perfect place to walk around since there a few hikes to reach the different levels of the waterfalls. The hikes on the way of the waterfalls are so beautiful and the clear colour of the water makes you want to stop every minute to take pictures.
The water is so calm and blue and you can really relax for the whole day in your favourite spot. There are 3 levels, the first one is very crowded, but second and third ones are quieter.
If you like adventure, you can try canyoneering in Kawasan Falls early morning and finish your day by relaxing in the waterfalls until it gets dark. Buy your trip tickets here – this tour includes a morning of swimming with whale sharks too!
See more from the Gamin Traveler on the blog, Pinterest and Instagram!
---
Where To Stay In Cebu
Breakfast included, free parking, private bathroom, free WiFi
Click here to check prices and room availability!
---
Cairns – Thrifty Family Traveller
Cairns in Queensland's far north is a great place to visit at any time of the year, however if you want to escape the extreme heat and humidity then it's one of the best June holiday destinations.
June is winter in Cairns and temperatures are perfect for those travelling Australia.
Cairns, of course, is well known as being a popular location to visit the Great Barrier Reef from. During the month of June, water temperature is cool but still warm enough to explore the gorgeous reef. Get your boat tickets here – this tour includes time to snorkel and dive the reef, and a buffet lunch.
Another great day trip whilst you are in Cairns is to visit the picturesque mountain village of Kuranda. Take the historic Kuranda Scenic Railway there and whilst in Kuranda check out attractions such as the Butterfly Sanctuary, the Rainforestation Nature Park, the Australian Venom Zoo, Kuranda River Cruises as well as simply to explore the quaint little village.
If you can I also highly recommend you hire a car for at least a day or two to explore the Daintree. The Daintree covers almost 900, 000 hectares of tropical north Queensland and is home to the World Heritage listed Daintree National Park. Here you will find lush dense rainforest, crocodile infested waters, cool fresh water streams, pristine beaches as well as the Great Barrier Reef.
If you can't (or don't want to) drive in Australia, then you can book a tour to the Daintree. You'll be driven along the gorgeous Great Barrier Reef Drive to Mossman Gorge, where you will be welcomed by the local Kuku Yalanji people. The trip includes a river cruise, time for swimming, lunch and a guided tour of the rainforest.
Click here to book your trip tickets now.
See more from Thrifty Family Travels on Facebook and Instagram!
---
Where To Stay In Cairns
Dorms + private room options, breakfast included, bar on-site, free access to fitness centre
Click here to check prices and room availability!
---
Mostar, Bosnia and Herzegovina – Two Find A Way
Mostar is one of Bosnia and Herzegovina's most visited towns, and for good reason: it is not only mesmerisingly beautiful, but also filled with important history that we all need to learn more about.
Once the centre of a devastating war, the truth is that today, Mostar looks more like a fairy tale, and the number of visitors has been growing rapidly!
That is part of the reason why it's one of the top places to travel in June: the city will be very well prepared to receive the tourists, but you will avoid the crowds that visit (especially during the day) in the later months of July and August.
Another reason to visit in June is the weather! It can get incredibly hot during the summer, so visiting in the later part of spring is a great way to enjoy the heat without it being too much to take.
Mostar is an amazing city, and it deserves much more than a day trip. Besides the magical Old Town, the rest of the city is very much worth getting to know as well. There are also great day trips you can actually do from Mostar, the most famous being to Blagaj, Pocitelj and the refreshing Kravice waterfalls.
See more from Two Find A Way on the blog, Facebook and Instagram!
---
Where To Stay In Mostar
City views, car rental available, free WiFi, terrace area
Click here to check prices and room availability!
---
---
Are you planning your June holidays? Let us know where you go in the comments!